Why the SABC's 90% Local Music Policy Is A Bad Thing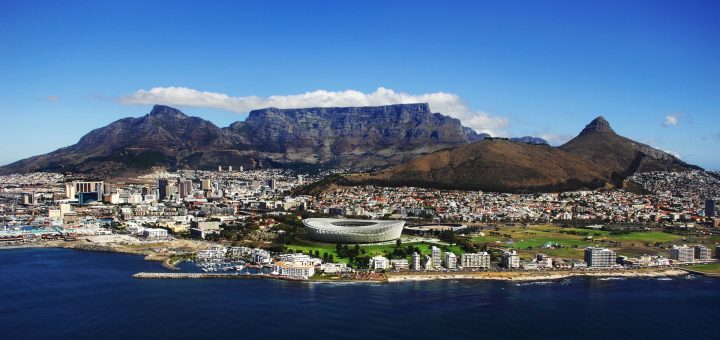 Just yesterday, in an unprecedented move, it was announced by the SABC that 90% of all the music they will be playing from this day forward on all of their 18 radio stations will be by South African musicians.
Already many local musicians are rejoicing at the prospect of having more of their music played to a wider audience. All in all this seems to be a good thing for the South African recording industry. Or is it.
Here's the thing. For ages the quality of local music has been lagging behind that of international artists. Simply because there has never been enough incentive or funds to uphold a high standard of music production in South Africa. In recent years this has changed, with more exposure available to local acts via means such as social media, making it easier and more efficient to widely distribute and promote their music.
By which means does one compare yourself to other artists? At first, by simply listening to the music of other musicians, and realising what it is the consumer yearns for. In our case, the best measurement of quality is radio. Your music gets to be played on radio if it's quality is on par with that of international artists, otherwise it will simply not make the cut.
Here at RadioActive Rock we get numerous music submissions from bands throughout SA, and the world. We decline many artists based on many reasons. Either the music does not fit in with the genres of music we adhere to, and in most cases, the actual quality of the music is poor and simply not good enough to play alongside Metallica, Disturbed, and the like on radio. This is not done as a means to shoot down the spirits of a band or artist, but rather to encourage them to up their game. Most of the world's most famous artists started out one way, and ended up only being great with experience.
With our public broadcaster now changing their policy, forcing all their radio stations to play pretty much only local music, they will need to acquire enough current content from local musicians to fill up all of their playlist slots. The fact is, there is not nearly enough local content out there to make this a feasible solution. What will happen now, is that many bad, amateur local wannabe musicians will pop up everywhere, with the prospect of having their music played on radio, earning them airtime royalties. The sad fact is, the SABC will be left with very little choice but to spend on these musicians.
Instead of promoting the advancement of the quality of local music, encouraging local musicians to get their music quality on par with that of their international counterparts, the SABC is basically saying that they will play music by absolutely anyone without any merits. I can now go and record a horrible song and send it in to the SABC, and I will be just short of guarenteed airplay, because the SABC is desperate enough for the content.
This excessive measure to try and promote local music will in fact have a counterproductive effect on the South African music industry. Yet they are not the ones who will suffer the greatest consequences. It will be the listeners of these radio stations. When listening to SABC's radio stations, you will subject yourself to a substandard quality of music. You will be denied the prospect of listening to great music coming from artists beyond our borders. And when an international recording artist or band's music is not promoted or even known of in a particular region, that artist or band will simply exclude that region from their world tours. You will be denied the opportunity to see your favourite acts live in South Africa.
Time will tell what the true effects of the SABC's extreme measure will be. One thing you can always rely on is that RadioActive Rock will always play the hottest, highest quality rock, metal, and alternative music from local artists, and international artists alike.
Help us grow. If you want radio to stay alive in this country, we need to change the way we listen to radio. Yes, FM is more convenient, but you are left with very little quality music to choose from. Online, including here at rarock.com, you will find better music, worthy of your attention. Share us. Let your friends know there are alternatives out there. When we grow, we will become more accessible. Who knows, one day you may just be able to tune into SA's REAL Rock Station using any 'ol FM radio…