Want To See Florence Welch's Boobs? It's in the new Florence + the Machine Music Video For 'What Kind of Man'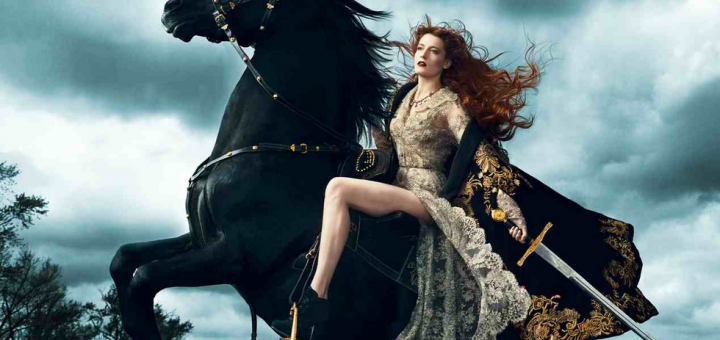 Hipsters rejoice! A very deep discussion, many horny men, and a psychotic Florence Welch showing her bare boobs and licking her own fingers are what you can look forward to in the music video for the first new Florence + the Machine single since 2012's Lover to Lover from their Ceremonials album.
What Kind of Man is the first single off the upcoming How Big, How Blue, How Beautiful album due out on 1 June 2015. With a very haunting intro, a sick riff, and a very aggressive chorus, this may not be exactly what you'd come to expect from them, and we like it.
Besides the song, the music video is so well done… and besides the fact that Florence's boobs distract you from the video's other content, a second watch reveals a video that breaks from the old done and repeated music video style of a band just playing their song with pointless cutaways. It's a video that tells a story of a woman's struggles with the loss of her lover as she seeks redemption with a bunch of other men. It's extremely dramatic, like slam poetry and one-man shows. Prepare your typewriters, iPads and Twitter for sharing now.
As for Florence's boobs, they're nice.
What do you think of Florence Welch's boobs? Oh, and the song? Let us know in the comments below.