U2 Released a Music Video For 'Song For Someone', featuring Woody Harrelson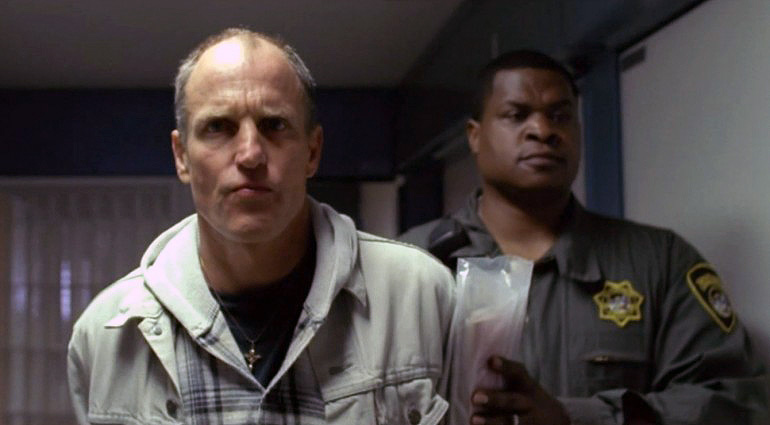 U2 released a music video for their new single Song For Someone.
Actually, the music video plays off more as a short film, featuring Woody Harrelson.
The video tells the emotional tale of a man on his day of release from prison. After serving what seems to have been a very long sentence, Woody's character prepares to depart the prison. We follow Woody as he cleans himself up, and is led out of the prison compound by a guard.
Waiting outside the prison is Woody's character's daughter, played by Woody Harrelson's actual real-life daughter Zoe. In the story it's clear that the man hasn't seen his daughter in many years. The two then embarks on a quiet and somewhat awkward drive back home.
Song For Someone is the third single off the current U2 album Songs Of Innocence. The song was written by Bono and he dedicated it to his wife, Ali.
"My ideas about love are probably very unromantic," said Bono in an interview. "I see love as a decision not made in the heat of the moment. I see it as an enduring thing that doesn't depend on feelings to verify it, though it's great when they do. And in the end, love is often DNA tricking you into making a much bigger commitment. It's what happened to me, before I even knew what commitment was. I ended up as a young man in the arms of this young woman, in a world somewhat hostile to the concept of the childhood sweetheart and a first love." Beautiful words indeed.
Watch the music video for U2's Song For Someone right now below.