Skillet and The Airborne Toxic Event to Tour South Africa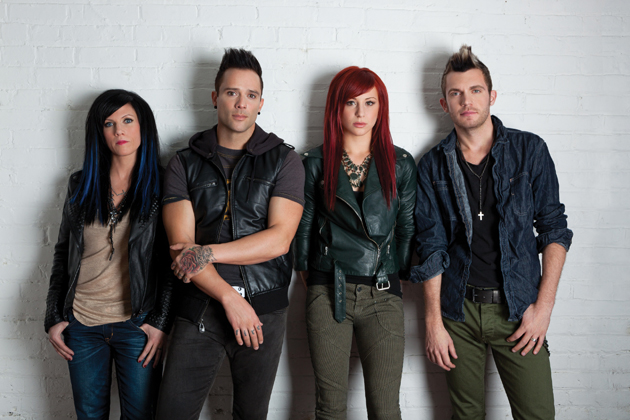 Mainstream Christian hard rock band Skillet will be touring South Africa this April for two shows, one in Cape Town and one in Pretoria. They will form part of the inaugural Freedom Festival which will take place at SuperSport Park in Centurion, Pretoria on the 25th of April 2015, and West Coast Ostrich Ranch in Cape Town on the 27th of April 2015.
The band is famous for many great songs such as Monster, Comatose, Rebirthing, and more recently Rise. The band has released nine studio albums and received two Grammy Award nominations. Their album Awake went platinum on the Billboard Top 200 and debuted at number 2, selling 2 million records in the US alone. So these guys are packing some serious heat.
They will be joined by American alternative rock band The Airborne Toxic Event, known for songs such as Sometime Around Midnight, Gasoline, and Changing. They are also famous for incorporating orchestral elements into their shows, so expect a great performance. The band just released a new single titled 'Wrong'.
Here is a video of the song with frontman Mikel Jollett looking everywhere whilst holding in a poop.
These international bands will be joined by local bands in the likes of the awesome Bittereinder, Haggis and Bong (whoever the hell they are), The Plastics, and Fokofpolisiekar.
Tickets are only R350, and is totally worth it. So head over to http://freedomfestsa.co.za/event/supersport-park-pretoria/ for Pretoria or http://freedomfestsa.co.za/event/153/ for Cape Town and get those tickets now.
Are you excited about this? Let us know in the comments below.