Sit Down! Slash Likes BABYMETAL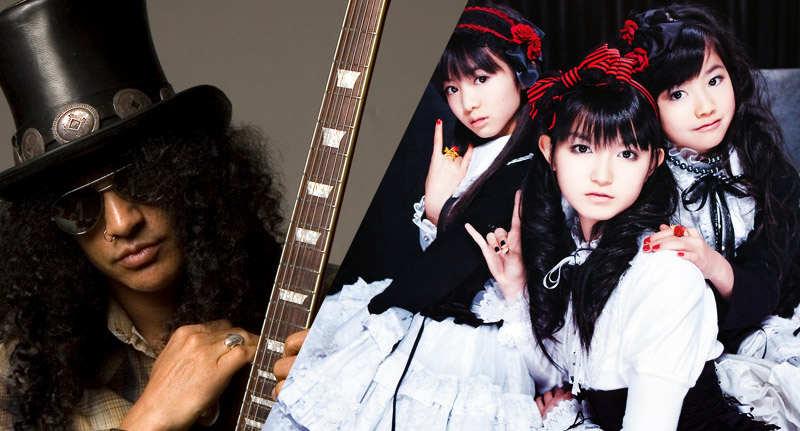 Cue the haters and the pedos. Slash likes BABYMETAL!


That's right grandpa. Rock god, Slash, said in a recent Dave Fromm Show radio interview that he likes BABYMETAL and what they do. "I've heard these guys. I know these guys. Anyway (they're) the most exciting thing that I'd seen recently, what I heard. 'Cause they have a look, and they're girls".
Dirty 'ol Slash. He even said he'd do a show with them if the opportunity arises. "Yeah, sure. I mean that's its own thing. But, I mean you know, all these artists are really established in what they do. In other words they sound like, really good and very professional." So I guess it's safe to say Slash would play with these girls if he could? Shame on you Slash.
Listen to the interview below.
BABYMETAL ain't nothing to f**k with. They command ridiculously large crowds and put on explosive shows. They were the number one best selling metal band in the world for quite a while in 2014. And now, they have the respect of one of the greatest rock stars ever. Recently they even released a new single featuring DragonForce.
So shut up about your hate for them. Nobody cares. They're adorable! Rock out to this now:
Comment below.