Porno Shot at a Rock Music Festival – NSFW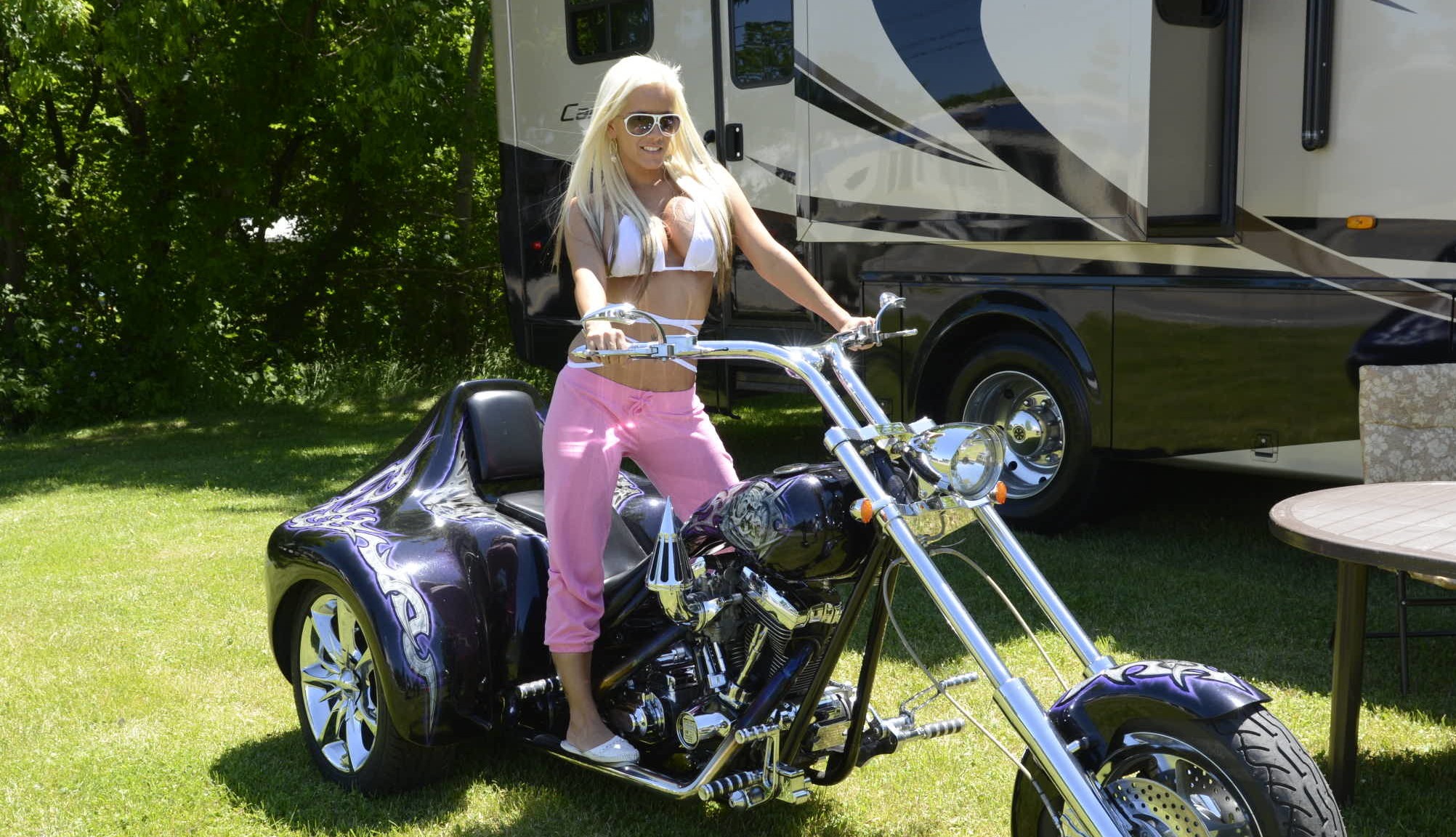 They say Canada is boring, but one pornographic video production company there can now make your wildest dreams cum true.
AD4X Films, a porn production company based in Quebec, Canada, now goes around to music festivals in Canada, recruiting ordinary civilians as porn actors and actresses.
As history has proven, men make life's best and wisest decisions under the heavy influence of alcohol. Hence why so many of them line up at music festivals, such as the Amnesia Rock Festival, to feature in a pornographic video that can potentially be witnessed by all their work colleagues and dirty uncles.
So, how do they get men to have the unthinkable act of sex with women? According to an interview Vice recently had with the president of the production company, Andre de la Seine, they take one or two of the female porn stars into the crowds of people at the music festivals and simply ask "Hey guys, who wants a blowjob!?".  Against all odds, and to their utter surprise, almost all men in the vicinity responds.
From there they take the men to a RV owned by the production company, parked in the communal camping area. There the men stand in a line for their turn with one of the skanks. Each man will receive either a handjob, blowjob, or full-on sex. This happens either in the RV or in a camping tent next to it. "People were coming in and out of the trailer all evening", says de la Seine. "At one point there was about 12 people in the motorhome, including couples and other female participants. It got pretty smelly in there."
Apparently some of the men get a bit nervous when called to task. Some struggle to cope with all the pressure. They are usually on the other side of the screen with a tub of Vasoline, but for the first time in their lives they are in the video themselves. In the RV you have to have sex with a total stranger as three men with cameras watch on and record your every move. "If someone can't get or keep it up, we respect that", added de la Seine. "We don't laugh at them. I mean, it's already something that they even showed up. So they leave afterwards, bravo merci."
One guy struggled to get it up during his first tenure in the syphilis-ridden RV, but returned at another music festival later to try again. The second time around he apparently performed like a pro. One eighteen year old guy even lost his virginity to one of the porn stars.
This may sound like a fun thing to most of us, but some people have taken offense to the whole idea.
The organisers of the Amnesia Rock Festival, which takes place in Quebec, are anything but happy with the production company and are taking legal action against them.
Now Amnesia Rock Fest, in case you didn't know, or maybe even, if you did know this before, … forgot…, is notorious for being a mess and a cesspool. In 2013 the festival was criticised by it's attendees for being chaotic and disorganised.
The porno production company says there is nothing wrong or against the law in what they do. They say the acts are performed between of-age consenting adults on private grounds.
The company won a $250000 court case after they created a parody sex video of the controversial Agent 728 incident in Canada, which had something to do with police brutality there.
The Amnesia Rock Festival 2015 is just around the corner, and this year it will feature acts including Deftones, The Offspring, Rob Zombie, Slayer, Linkin Park, and (holy crap!) System of a Down, among many others. Will AD4X be able to sneak in this year and spread more than just bread? We'll have to wait and see.
Would you ever consider just randomly starring in a porno? Let us know in the comments below.