Pop Evil Releases New Single 'Footsteps', New Album Details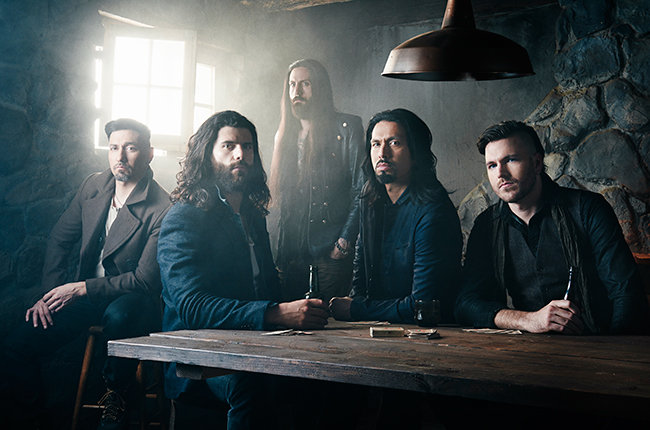 They may be the most radio friendly hard rock band since Nickelback, but we sure do love them. Pop Evil returns with brand new music today, releasing the first single off their upcoming Up album.
The new song is called Footsteps, and it basically sounds like the Pop Evil we all know. The song will chart, it will be played to death, and you will still want to hear it again.
The new Up album will be released on 21 August 2015.
Pop Evil frontman Leigh Kakaty is very optimistic about the new release. "We challenged ourselves creatively to make a different-sounding record," says Kakaty "Since Footsteps was written, we couldn't wait for this day to get here."
Here is the track listing for Up:
01. Footsteps
02. Core
03. In Disarray
04. Take It All
05. Ghost Of Muskegon
06. If Only For Now
07. …
08. Ways to Get High
09. Lux
10. Vendetta
11. Dead In The Water
12. Seattle Rain
13. Til Kingdom Come
Listen to the brand new Pop Evil song, Footsteps, right now below, and also listen out for it on RadioActive Rock.