Papa Roach rips in New Music Video for 'Gravity' featuring Maria Brink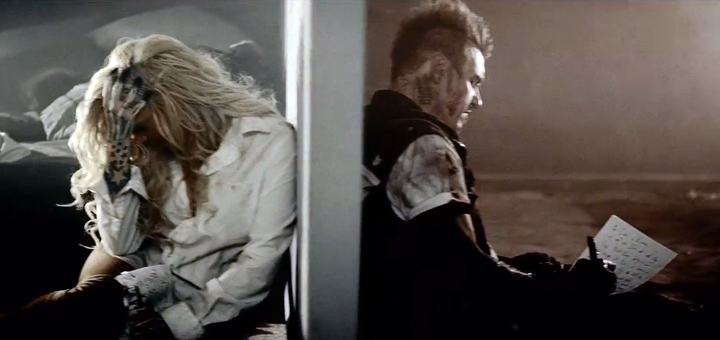 It's so good to see Papa Roach back on top of their game. Their new album, F.E.A.R., was recently released to great reviews. The album combined amazing songwriting with some epic riffs.
Their latest single from the album, Gravity, is no exception. The song was written by Roach frontman Jacoby Shaddix for his wife. In an interview Shaddix had this to say about the song:
That's a raw nerve, man. I always want to put myself out there in the music and this song does that just more so than really ever. It doesn't necessarily paint me in the best picture as far as the cliché rock guy gives himself to the rock and roll excesses story. But we went through that in our relationship. I failed as a husband, as a father, as a lover, as a friend to her and I just wanted to write a song about that brokenness and how somehow she sees something in me that I didn't see in myself at times.
In this new song,  if you first heard it without knowing it's Papa Roach, you'd probably think you're listening to Skillet. We never before realised how much Shaddix sounds like Skillet's John Cooper.
Without any further ado, enjoy watching Jacoby Shaddix confusing a lightbulb for a microphone in the otherwise awesome new music video for Gravity, which also features In This Moment's Maria Brink playing the role of Shaddix's wife.
Comments below.