P.O.D. Returns With New Single 'This Goes Out To You'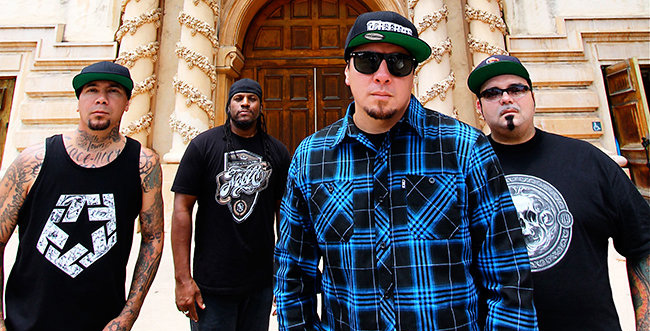 P.O.D. (Payable on Death) just released some brand new music from their upcoming The Awakening album.
The band last released new music in 2012 with their Murdered Love album. Admittedly it was not their best album, but hopefully we will see something more powerful when The Awakening gets released on 21 August 2015.
Today P.O.D. released the first single off The Awakening. It's called This Goes Out To You. It's a very radio friendly song that feels easy to sing to and will cheer you up no matter how down you are.
The band teamed up with producer Howard Benson, the same man who produced their iconic 1999 album The Fundamental Elements of Southtown. "Howard said, 'Let's do it for the fans who have been there for 23 years, who are growing with you and love your band and get you and your bigger-picture ideas," says front man Sonny Sandoval, "'but let's also make it accessible for other listeners and fans'".
P.O.D. bassist Traa Daniels says this album will bring something new to the table. "It's definitely an evolution from where we've come from. It's this amazing piece of art that we've been able to put together as four guys who are like brothers. This is really special."
Listen to This Goes Out To You right now below, and listen out for it on RadioActive Rock.