Exclusive: Of Monsters and Men are Coming to South Africa in 2016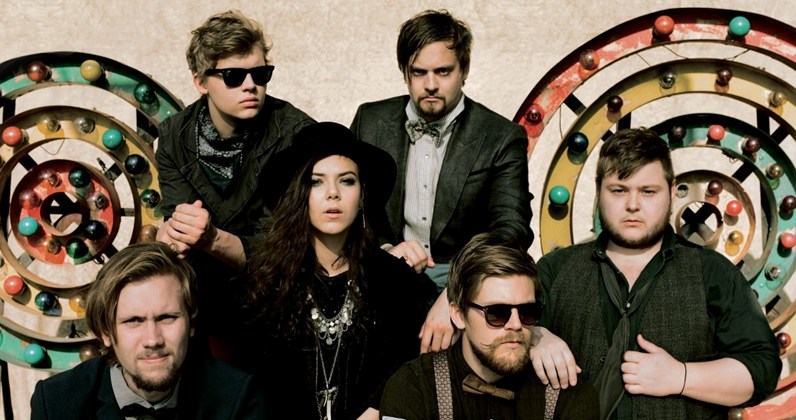 Icelandic alternative rockers Of Monsters and Men will be playing shows in South Africa in 2016.
Famous for such massive hits as Little Talks, Dirty Paws, King and Lionheart and Mountain Sound, Of Monsters and Men broke out onto the world charts in 2012 with their debut album My Head is an Animal.
Just earlier this year the band released their second album titled Beneath the Skin, and already boasts two charting singles, namely Crystals and Empire.
Of Monsters and Men consists of (and yes, we will need to copy/paste this) Nanna Bryndís Hilmarsdóttir (female lead vocals, guitar), Ragnar Þórhallsson (male lead vocals), Arnar Rósenkranz Hilmarsson (drummer), and Kristján Páll Kristjánsson (bass). They formed the band in Keflavík, Iceland, to take part in a battle of the bands contest. They won the contest which propelled them to local success. Soon their music was heard as far as Australia, Europe, USA, and here in South Africa. They destroyed the charts with their debut single Little Talks which charted at number 1 in the US.
Now these folk rockers will be bound for South African shores, as part of the annual Sowing the Seeds alternative music festival in Johannesburg.
Sowing the Seeds takes place 2 April 2016, and a ticket will set you back R495. Tickets go on sale 8 October 2015 at 9:00am at www.sowingtheseeds.co.za .
The band will also play a once-off show in Cape Town on 30 March 2016 at the Kirstenbosch Gardens. R425 per ticket.
Of Monsters and Men will be joined by Jungle, another international alternative band, as well as many local acts.