Muse Releases New Single 'Psycho', Reveals New Album Details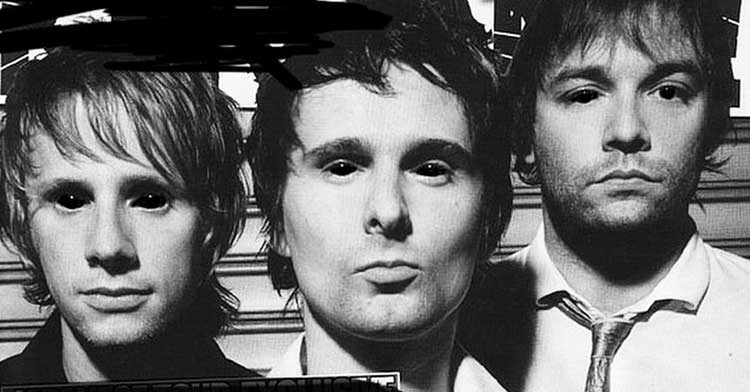 Muse makes a massive return this year with a new album. It will be called Drones and will be released 8 June 2015.
As you may remember, the last Muse album, The 2nd Law, received mediocre reviews, and featured some of the band's worst and most annoying music yet, although it did feature the official London 2012 Olympic Games theme song, Survival. The band seemed to have regrouped, and now, expect good 'ol noting-but-rock Muse.
The new album will feature hard thrashing rock tunes that will set the bar for bands in the coming year.
Muse frontman, Matt Bellamy, had this to say about the new album. "To me, drones are metaphorical psychopaths which enable psychopathic behaviour with no recourse. The world is run by drones utilizing drones to turn us all into drones. This album explores the journey of a human, from their abandonment and loss of hope, to their indoctrination by the system to be a human drone, to their eventual defection from their oppressors."
Those are some big words to swallow. This message is also clearly conveyed in the album's brilliant cover art as well as in the new music.
Here is the full track listing of Drones:
1. Dead Inside
2. Drill Sergeant
3. Psycho
4. Mercy
5. Reapers
6. The Handler
7. JFK
8. Defector
9. Revolt
10. Aftermath
11. The Globalist
12. Drones
There is more good news. In addition to the new album details we can now also enjoy the first song released from the album, Psycho.
Listen to the new song right now below, or listen out for it on RadioActive Rock.
Do you like the new Muse? Post your comments below.