Mumford & Sons Are Coming To South Africa in 2016 (Updated)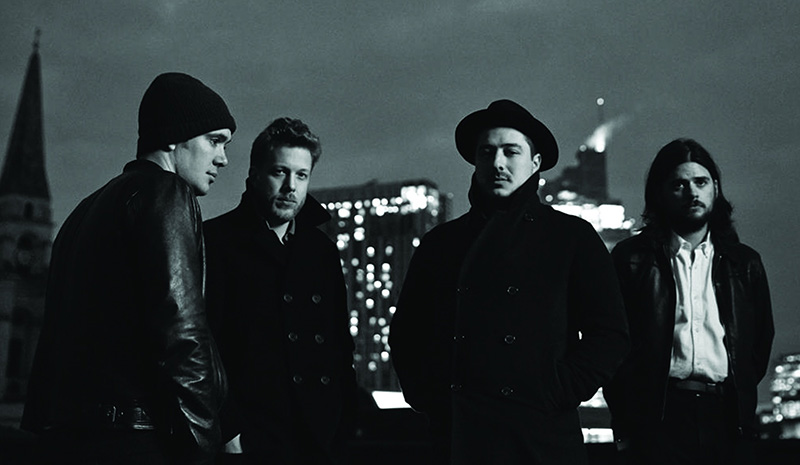 RadioActive Rock can reveal that British rockers Mumford & Sons will play shows in South Africa in 2016.
The band, famous for such massive hits as The Cave, Little Lion Man, and I Will Wait, among many others, will do intimate shows in Pretoria, Cape Town, and Durban in early 2016.
Mumford & Sons have released three studio albums, including Sigh No More in 2009, Babel in 2012, and their latest album Wilder Mind this year. Their first two albums can best be described as folk rock, featuring acoustics and banjos on most songs, whereas Wilder Mind breaks away from their old sound and tries it's hand at harder alternative rock. Babel was in 2012 the number one fastest-selling rock album of the decade.
Mumford & Sons will play these dates and venues in 2016:
Cape Town
29 January 2016
Grand Parade
Durban
3 February 2016
Durban Botanical Gardens
Pretoria
6 February 2016
Voortrekker Monument Amphitheatre
Each ticket will set you back R499 and will go on sale at Computicket on 3 September at 9:00am.
UPDATE:
All tickets to the Mumford & Sons shows in South Africa sold out in a record-breaking 1 minute and 22 seconds. The organizers are communicating with the band to get them to play more shows.
UPDATE:
One more show has been added for Cape Town. Saturday 30 January 2016 at the Grand Parade. R499 per ticket. Ticket sales open on 4 September at 9am.
UPDATE:
Tickets to the extra Cape Town show on 30 January has been sold out.
UPDATE:
One extra show has been added for Pretoria. Sunday 07 February 2016 at the Voortrekker Monument. Ticket sales open 9 September at 9am.
UPDATE:
Another final extra date has been added for Cape Town. Sunday 31 January 2016 at Grand Parade. Ticket sales on 11 September at 9am. Mumford & Sons are gob-smacked by the massive interest in their SA visit, stating on social media "South Africa, you guys! We actually can't believe it".