Mind Blown: Katy Perry Was P.O.D.'s Backing Vocalist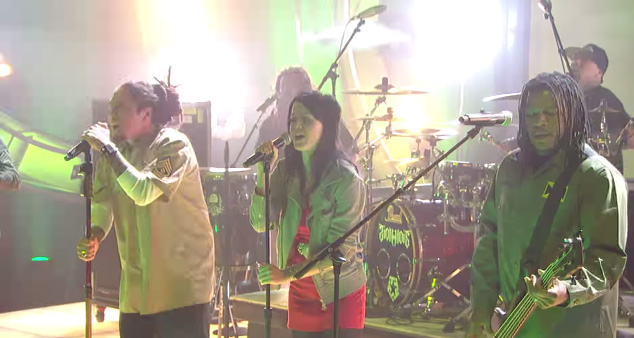 In what is probably not really a secret, but something most people didn't know, is that Katy Perry was back in the day part of P.O.D. as a backing vocalist. We just thought we'd post this here anyway.
She makes her clearest appearance in the music video and live performances of the P.O.D. hit Goodbye For Now. You know the female voice harmonising with lead vocalist Sonny Sandoval throughout the song? It is indeed Katy Perry, who back then went by her real name, Katy Hudson.
Here she is in the music video for Goodbye For Now:
Here you can see Katy perform live with P.O.D.:
P.O.D. with Katy Perry during a performance on The Tonight Show with Jay Leno:
And here is a picture of Katy Perry now, in all her glorious perfection: