Live's Ed Kowalczyk Is Coming To SA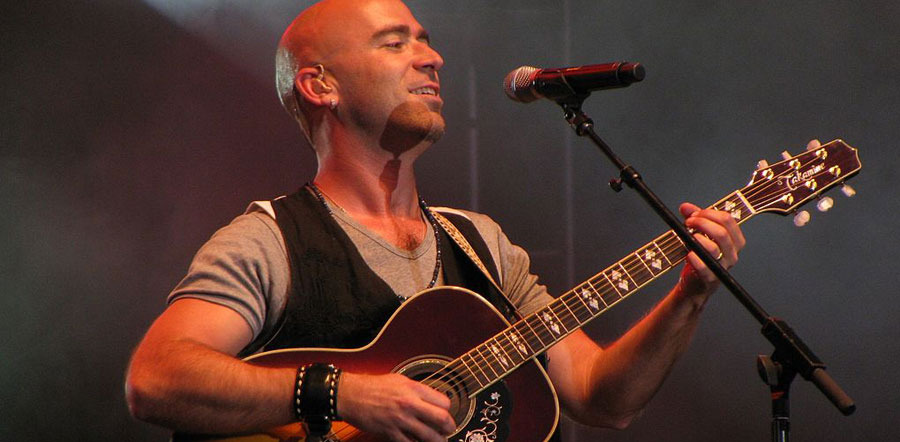 Former Live front man, Ed Kowalczyk, is coming to SA to play Live's iconic Throwing Copper album in it's entirety, as we celebrate the 20th anniversary of the album's release.
Live released their first album, Mental Jewelry, in 1991, but only broke out in 1994 with the release of Throwing Copper. The album includes massive classics such as Lightning Crashes, Selling The Drama, All Over You and I, Alone. The band went on to release five more albums up to 2009, including Secret Samadhi, The Distance To Here, V, Birds of Pray, and Songs From Black Mountain.
In 2009 the band announced that they will be taking a break, but later it was revealed that the hiatus was rather more a permanent break up for the band. Apparently the break up followed after allegations that Ed Kowalczyk demanded a "lead singer bonus" of $100,000 at the 2009 Pinkpop music festival, as well as a contract that gives Ed sole signing rights to the Live Black Coffee Publishing Company without the rest of the band's knowledge. The band sued Ed and the band's manager for damages. So basically the rest of the band didn't want anything to do with Ed any further.
In 2011 Ed said in an interview that he is absolutely done with the band. "I had simply come to the end of a chapter in my life and wanted to spread my wings and move beyond what I had been doing, in the same way, for almost 20 years," says Ed. "As far as the allegations that were leveled at me and purported as the reason for the breakup, they were all absolutely untrue. I have no plans to work with those individuals again. The spirit of Live is alive and well in my performances and my new material."
Live regrouped with a new vocalist in 2012, namely Chris Shinn, who sings in much the same style as Ed. In late 2014 the band released their first new album since the break up called The Turn, spawning so far one charting single called The Way Around Is Through.
But let's all be honest, Ed Kowalczyk IS Live. His voice, his words, that is what the band was always about. And now we can all get to see the real Live, well, live in South Africa.
Ed Kowalczyk will play the entire Throwing Copper album, as well as other Live songs, covers, and solo songs, live in Cape Town and Johannesburg this September.
Ed will be live at the Big Top Arena at Carnival City in Boksburg on 23 and 24 September, and the Grand West Casino in Cape Town on 25 and 26 September.
Tickets will retail for R295 upwards. R2500 VIP tickets are also available which includes a meet and greet with Ed. Tickets available on Computicket.
UPDATE:
All tickets were sold out within hours when tickets went on sale.