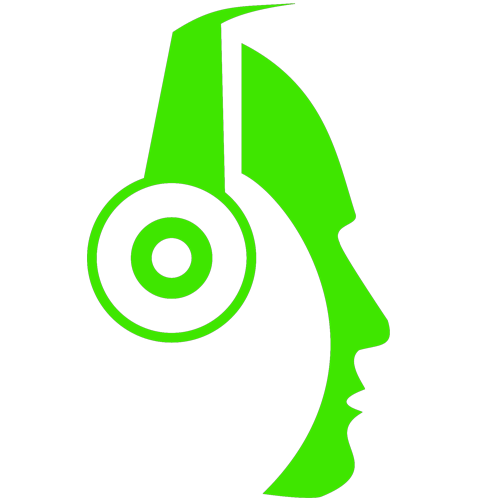 You can listen to RA Rock in TeamSpeak.
If you don't already have TeamSpeak, download it right now. Click HERE to download TeamSpeak.
Once the download is complete, open the file and install TeamSpeak by following the on-screen prompts.
---
How to manually open the RA Rock streaming channel in TeamSpeak
Follow this easy step-by-step guide on how to manually open the RA Rock streaming channel in TeamSpeak.
Step 1

Once you have opened TeamSpeak, click on 'Bookmarks', and then click on 'Manage Bookmarks'.
Step 2

In the window that opens click on 'Add Bookmark'.
Step 3

A new entry has now been created. You now have to enter the RA Rock server details at the bottom of the window. At 'Label' enter 'RA Rock'. At 'Address' enter ts.rarock.com. At 'Nickname' enter your desired username. Leave 'Server Password' empty. Once all the correct details have been entered click on 'OK'.
Step 4

Click on 'Bookmarks' in the main window, then click on 'RA Rock TS Server'.
Step 5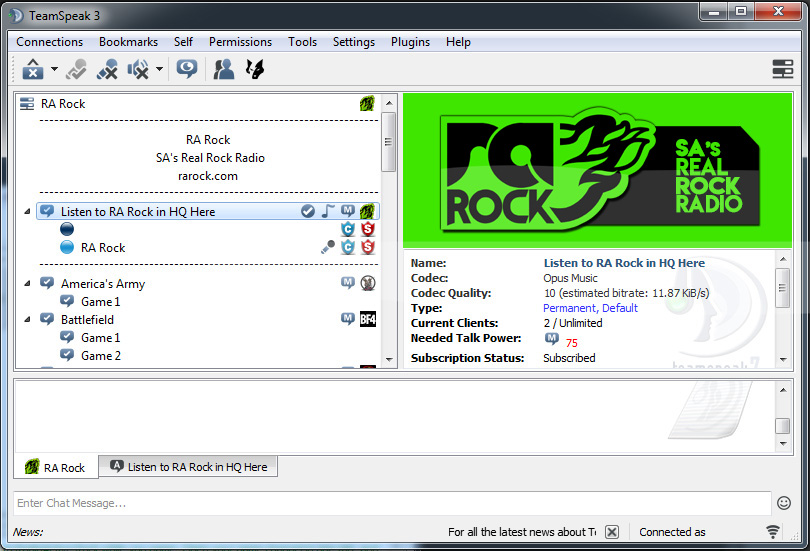 The RA Rock TeamSpeak Server should now be open. You will by default be inside the 'Listen to RA Rock in HQ Here' channel, the channel in which the RA Rock stream is constantly being played without any interruptions from other users. In future you only have to follow steps 4 and 5 to access the RA Rock TeamSpeak Server. You are allowed to access any of the other open channels on the server for use in your online gaming sessions.