Lance Armstrong Swears in Disturbing New Music Video by Future User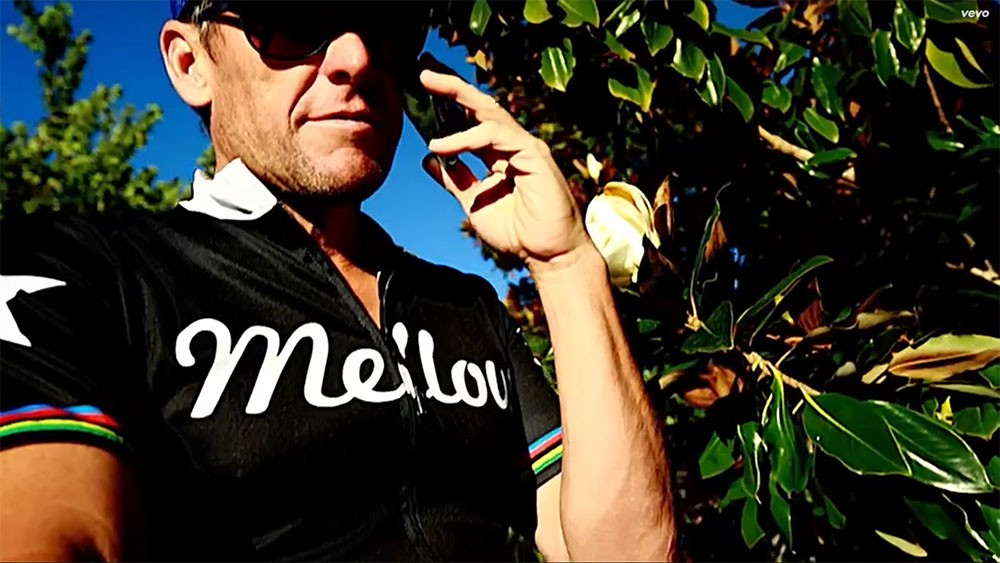 Future User is the new project by Rage Against the Machine and Audioslave drummer, Tim Commerford. Future User likes to use famous athletes in their music videos to try and get important messages across. In September last year they released a music video for their song Clockwork featuring tennis star John McEnroe getting waterboarded for real.
Now in a new music video for their song Mountain Lion you can see a skateboarder roaming the city streets, injecting himself constantly with something. We can assume it's steroids. Closer to the end of the video he gets a phone call from none other than Lance Armstrong, using some very strong language, telling him to get his s*it together. Instead of listening to Lance the skateboarder pours gasoline over himself and sets himself alight. Uhm, okay…
The song itself speaks out against the excessive outrage over the use of performance-enhancing drugs by professional athletes whilst American business capitalizes on illegal and legal drugs for profit. As Commerford said to RollingStone, "The amount of attention given to PEDs is incredible. especially when you consider the amount of drugs – recreational, illegal and pharmaceutical – that America supports and profits from."
Commerford also claims to be real close to Lance. "Lance is a friend, an awesome person, and, as far as I'm concerned, a punk rocker," he says. "We're 'cycling buddies' and kind of go after each other in a trash-talking." The part of the music video where Lance speaks was apparently pulled directly from one of these fun trash-talking voicemail messages that they left each other. "We'll jokingly leave each other voice messages like, 'Dude, I'm gonna crush you the next time I see you. I'm gonna take you down.' I thought it'd be cool to put one of his voice messages in the song. When it came time to make the video, I asked him to recreate the voicemail and he was totally cool with it."
The song is quite something different. Many different music styles collide to create the final product. We are still on the fence on whether we like the song. Take a listen to the song below, and check out Lance Armstrong running his filthy mouth. You can also listen out for Mountain Lion on RadioActive Rock.
Do you like this? Let us know in the comments below.