KISS Collaborates With J-Pop Band To Do, Well, This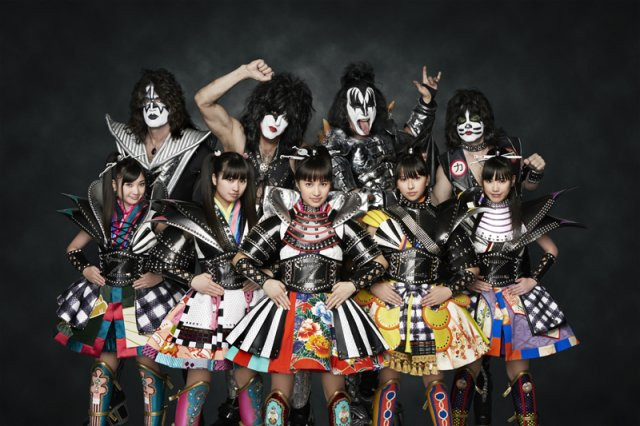 We love BABYMETAL here at RadioActive Rock. They are unique and adorable and have at the very least strong vocals. So understandably one would think more of these kind of bands will rise. Enter Momoiro Clover Z, a J-Pop band that KISS decided to do a collaboration with, and we seriously uttered "what in the actual f**k" more times during the music video for their song, YUMENO UKIYONI SAITEMINA (it's Japanese so it's in all-caps), which translates to Samurai Son, than we did during The Human Centipede.

What in the actual f**k!
The vocals are horrible. There is kind of a riff going on. And the chicks are the most mediocre Japanese chicks I have ever seen. Hell, I've seen white chicks that are more cute than these girls. This is no BABYMETAL. Move along.