It's the End of Framing Hanley – Band Announces Break-Up and Farewell Tour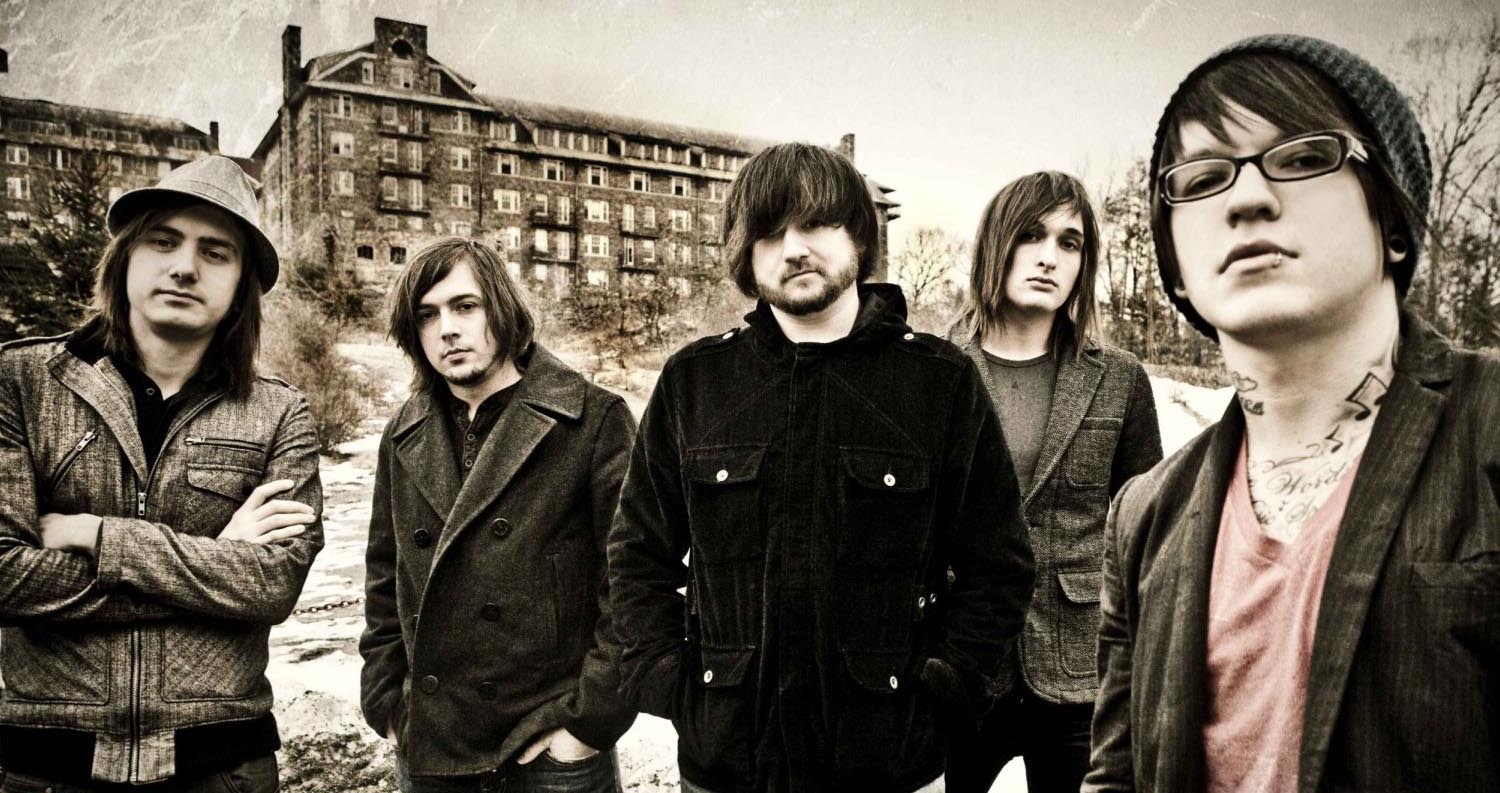 Who can forget that horrible pile of sh*t that was Lil' Wayne's Lollipop? It was such a horrible, trashy, trying-to-be-rap piece of crap, that it seemed as if nothing can save it's very existence. Then around came Framing Hanley from Nashville, Tennessee. These guys covered Lollipop in 2008, and the end result was one hell of a kick-ass song that catapulted the band to the top of the charts.
Now they are sadly breaking up. Due to the fact that non of the band members can fully commit to the band at this time and the near future it was decided by them to rather end the band than give only a half-hearted attempt at it. So no, one guy didn't sleep with another guy's girlfriend. They are all on very good terms and are really close friends still. Maybe a reunion may even happen sometime in the future.
Framing Hanley started out in 2005 in Nashville. The band consists of Kenneth Nixon on vocals, Ryan Belcher on lead guitar, Brandon Wootten on rhythm guitar, Chris Vest on drums, and Jonathan Stoye on bass guitar.
They released three studio albums in ten years. The Moment in 2007, A Promise To Burn in 2009, and most recently The Sum of Who We Are in 2014. They are best known for songs such as Lollipop, Hear Me Now, Stupid Girl, and Criminal. Their current single is called Collide.
They won't leave without one final tour they dubbed the "FHarewell Tour" that will see the band play a few US venues in the coming weeks for one final time.
Here is the full statement released by the band:
The last 8 years of our lives have spawned memories that we'll cherish forever. Stories that we'll all have & share with our children, our grandchildren, those stories only exist because of any of YOU that have supported us at any time over the last 8 years. Whether it be the purchase of a single, whether it be coming out to a show, whether it be you picking up a copy of one of our albums, whether it be you simply telling someone to check out Framing Hanley; ANY of that…YOU kept this ship sailing. A special shout out to everyone involved in our Kickstarter for our last album. The only reason there was a third album was because of you. That's not hyperbole. That's truth; that's fact. You did something remarkable for us. While I know that we can't ever express to you the amazing things you've done to our lives, we still thank you from the bottom of our hearts and will continue thank you for the rest of our lives.

That being said, at this juncture in our lives, we know that we can not give Framing Hanley the time/attention/and overall nurturing required to keep this thing running in the capacity it has been for 8 years. Out of respect for what we've accomplished together, we have decided that this is the time to close the book on Framing Hanley. It wasn't an easy decision, to say the least. However, simply put: it's impossible to keep this going anymore.

**Author's note: I know it's not necessary, but before I go any further, please let me tell you that I absolutely cannot express to you enough that this isn't some secret "all the band members hate each other" bullshit. There is nothing but love here and I know in absolute certainty that we will all continue to be in each other's lives on a daily basis.**

I realize that I just killed the mood in here with the "yo, we're breaking up," but if I'm being real here, we want to create a few more special memories before we punch out our time-card. With that in mind, we aren't going out without a last tour! A FHarewell Tour, if you will (I know, I know…that one's worthy of a dick-punch). I will post the dates at the bottom of this entire novel. We wish we could realistically come to every town that we've made friends in over the years, but, sadly, that's impossible. Know this, though: these are not ALL of the dates. There will be another set of dates coming that will go into June. If you're reading this, I hope that we're coming to a town near you, and I hope that you will come join us for a night of rock n roll and memories; and a proper goodbye (aka: porty).

To all of our friends in Europe & Australia: we wish more than anything that we could return & have a "going out" party with you as well, but unfortunately that's just not an option. Please know that it breaks our damn hearts. Specifically speaking to our FHamily in the UK & Ireland: I cannot stress enough to you how much we're gonna miss playing in front of y'all. So many of our fondest memories happened on your soil. Thank you for embracing us the way you all did. From the very first trip, to the most recent tour last year, you all had our backs from day one, and we appreciate that so much. We had some very special times; thank you.

ALLLLLL of you, again, thank you for ever being a part of this ride. We love you. You changed our lives. Please understand that we mean that when we say that. You truly CHANGED OUR LIVES.

Hopefully we'll see y'all out there one last time.

April 24 Tupelo, MS Good Time Charlie's
April 25 Jackson, MS Club Mirage
April 29 Madison, AL 11th Frame Live
May 1 Pensacola, FL Vinyl Music Hall
May 3 Columbus, GA Sports Page Vets Prkwy
May 6 Ringle, WI Q and Z Expo Center
May 8 Arlington Heights, IL Home Bar
May 9 Columbus, OH Al Rosa Villa
May 10 Louisville, KY Expo Five
May 12 Wilmington, NC Cardinal Bands & Billiards
May 15 Jacksonville, FL 1904 Music Hall
May 17 Sanford, FL West End Live
May 22 Johnson City, TN Capones

– Framing Hanley