Exclusive: Iron Maiden Is Coming To South Africa in 2016!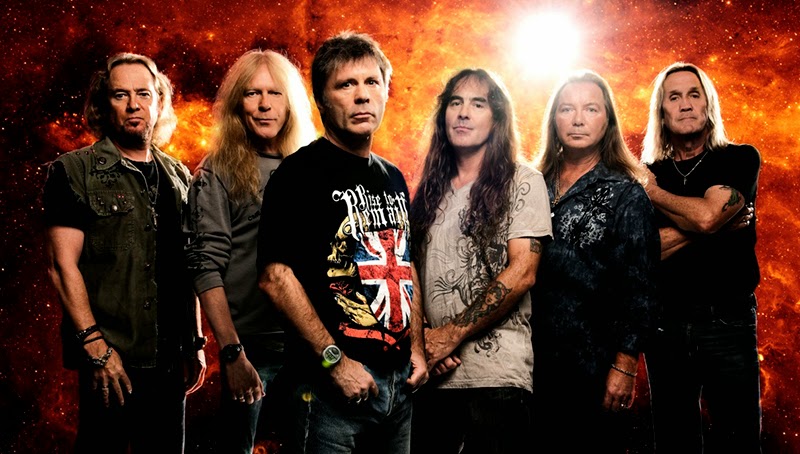 RadioActive Rock can confirm first that the mighty Iron Maiden is coming to South Africa in 2016!
Embarking on their next world tour, the Book Of Souls world tour, Iron Maiden will be making stops on 6 of the world's 7 continents, including Africa. More specifically, Iron Maiden will play South Africa, most likely Johannesburg and Cape Town.
The world tour follows the upcoming new album release by the band called The Book Of Souls. They will start the tour in the U.S., and then proceed south to Mexico, El Salvador and Costa Rica. After that they go back north to the U.S. and Canada.
Once they are done with the Americas they will travel to Japan and then do their first ever show in China. They will also make a stop in New Zealand and Australia before stopping in South Africa.
This will be Iron Maiden's first time playing South Africa with Bruce Dickinson. Iron Maiden last played SA in 1995 with Blaze Bailey on vocals.
No more detailed info has been released at this time, but the Iron Maiden official website does confirm shows will be happening in SA next year, most likely in late May.
This is great news for Maiden fans, especially the younger generation who did not get to see the band before.
The tour will be done in a leased Boeing 747. It will be dubbed the new Ed Force One, Ed being the name of the Iron Maiden mascot. But the plane can not yet take off. Bruce Dickinson, who is a licensed commercial aircraft pilot, still needs to learn how to fly the machine. "Even though we have worked out the logistics of taking a plane of that immense size out on tour, I still have to learn to fly it before we can go anywhere!", says Dickinson. "So, I'm currently doing my training to qualify as a pilot and Captain on a Boeing 747."
"We're all really excited at the thought of bringing our brand new tour to fans who have never seen us play live before, and of course revisiting all our old friends again too. You can rest assured we are all working hard to put together a spectacular show for our fans."
We can hardly wait.
As more details emerge we will keep you updated.
UPDATE
Big Concerts have now confirmed that they will be the ones bringing Iron Maiden to South Africa in 2016. They have not yet released any more details, although this most likely means that they will play FNB Stadium in Johannesburg and Cape Town Stadium in Cape Town as Big Concerts almost exclusively use these venues for large concert events.
Follow us on Facebook and Twitter.