Hog Hoggidy Hog's Frontman Has Died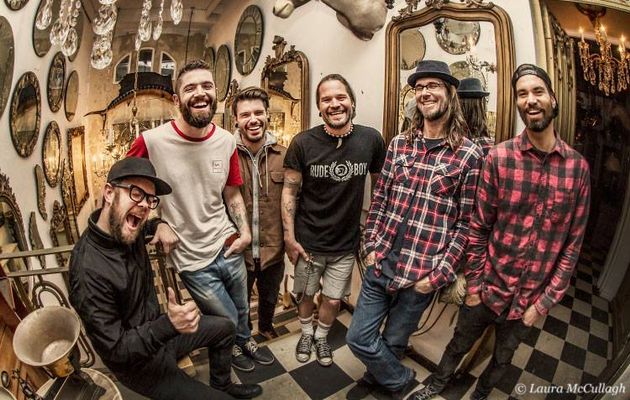 Fans of South African punk and ska rock band Hog Hoggidy Hog are still in shock following the death of the band's frontman, George Bacon, over the weekend.
Known as the Godfather of Punk, George Bacon started Hog Hoggidy Hog with his mates all the way back in 1995. The band remained a punk rock stalwart in the South African music scene ever since.
Bacon played the final Hog gig of his life this past Friday at The Assembly in Cape Town with Fuzigish and P.H. Fat.
Bacon's cause of death is still unknown at this time. His body was found on Saturday morning at the place where the band was staying as they started their #HogsAreBack tour in Cape Town. George went straight to bed after arriving at the location after the Friday night gig.
Bacon leaves behind his wife Verena, and their baby son.
As more details come forward we will keep you informed on this page.
The future and fate of the band is unknown at this time.
Condolences are pouring in from all over. Even Johnny Clegg tweeted: "Very sad to hear about the passing of a fellow muso and influential voice in SA rock – RIP #GeorgeBacon of @HOGHOGGIDYHOG U will be missed".
Mr. Bacon, you will indeed be sorely missed. R.I.P.