Hinder Replaces Vocalist… Again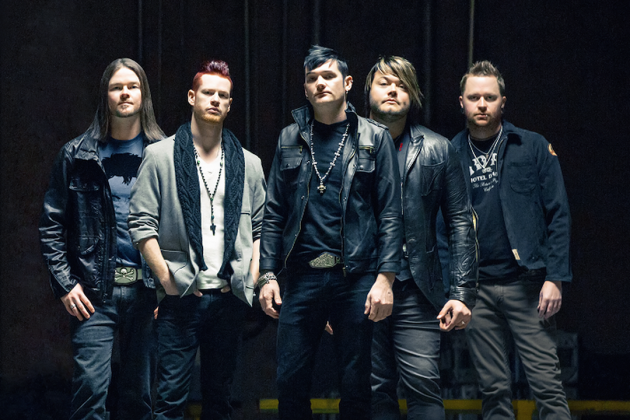 Back in the old days when a band replaced their vocalists it was seen as a big deal. Think Black Sabbath and Van Halen. Nowadays it happens so often that we just don't care anymore.
To me personally the most iconic part of a band is the voice of the vocalist. It is the most defining point in identifying a certain band. Imagine U2 without Bono, or Queen without Freddie Mercury. It simply wouldn't be U2 or Queen without them. The same goes for most modern bands.
There was a time you couldn't imagine Flyleaf without the powerful voice of Lacey Sturm. Now you have to force yourself to remember that the new Flyleaf is indeed still Flyleaf because it sounds nothing like it did before. What about Three Days Grace? The new vocalist sounds a lot like the old Adam Gontier, but still not the same. Why don't bands just change their names when changing vocals? Spare us fans the agony of trying to appreciate your new music when we simply can't without the defining vocals.
Many bands are following this trend now. They replace their vocalists left, right and center, maybe because one member "interfered" with another member's bitch or something, I don't know, and leave their fans angry and disappointed. Besides Flyleaf and Three Days Grace, just from the top of my head, I can reference Killswitch Engage, Stone Temple Pilots, Nightwish, Live, Sick Puppies, and The Butterfly Effect off the top off my head who changed vocalists in the past year or so.
Now another big band is following this trend. The ones responsible for such hits as Get Stoned, All American Nightmare, Lips of an Angel, and Better Than Me, Hinder. Not only are they replacing their vocalist, they are replacing their replacement vocalist.
In 2013 Hinder dumped their longtime "iconic voice" vocalist, Austin Winkler, for doing too many drugs. In July 2014 the band announced their new vocalist, Neal Nolan. The band recorded their current new single, Hit The Ground, with Neal.
Now, suddenly out of the blue, the band decided to dump Neal, and replace him with Marshal Dutton.
Now Dutton is not a stranger to the band. He has been co-producing Hinder songs since 2009's All American Nightmare. We still don't know what this new new Hinder sounds like. But one thing is for sure, it will not sound like Hinder.
What do you think of Hinder and other bands replacing their vocalists? Let us know in the comments below.