Greek Extreme Metal Band 'Rotting Christ' Will Change Their Name For South African Gigs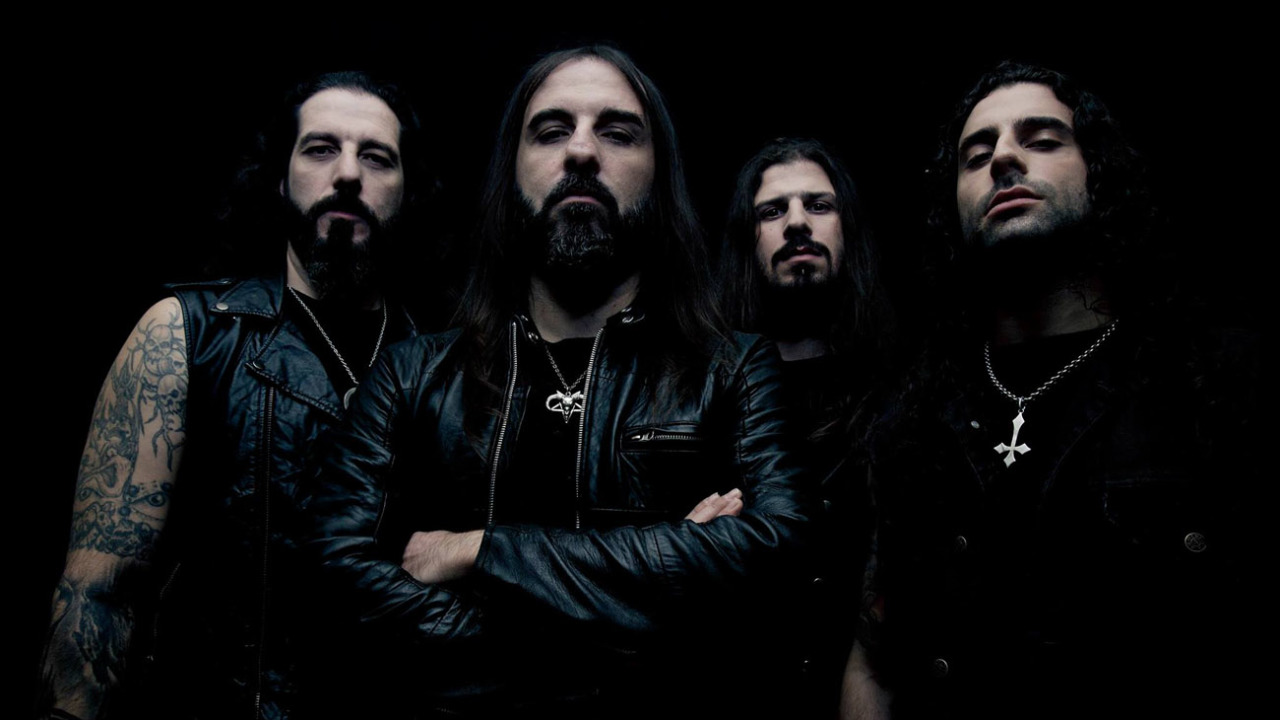 Rotting Christ is an extreme death metal band from Greece. They are set to play two gigs in South Africa in July, but due to threatened protests by religious groups, the organizers of the event decided to promote the band under an assumed name for the events.
Started in 1987, Rotting Christ is one of the oldest black metal bands still in the business. They are being brought to South Africa by Witchdoctor Productions, the same organizers behind Witchfest, which also came under attack by religious groups for bringing bands to South Africa which they believed to be "unchristian". Now these seemingly same groups are threatening to protest at the gig events if Rotting Christ are allowed to perform in South Africa.
In order to maintain the peace, Witchdoctor Productions and the band decided to let the band perform under an assumed name that may seem less offensive to these religious groups. Witchdoctor organizer Shaughn Pieterse told Metal Hammer that this is nothing new for the company. "It started early last year with Witchfest 2015. In order to host an event you've got to get certain certificates from the council. Every time we made a move to do everything by the book, the councils were getting shot down by so-called Christians and religious protesters. Every time we had to move venue we lost the deposit and you keep haemorrhaging money. But you have to make the show happen because if you don't then they've won. You have to take quite a knock to show that they can't stop you. It has started again with Behemoth and more so with Rotting Christ. But we even accommodated that and spoke to the band and they will be playing in South Africa under an alternative name so as not to offend people in that sense. Rotting Christ was maybe a little bit too far for some people, it's really in your face."
Although the band will be promoted under an assumed name, the tickets, as well as the stage decorations, will still bare the Rotting Christ name. They will perform under the assumed name of ΧΞΣ. The band had the following statement:
The religious voices that want to supress the artistic minds freedom and remove any "voice" that is different to their own will not dominate, they will not find auspicious ground against a band who lives in the frontlines of the NON SERVIAM battlefield. So we definitely will do our scheduled shows in South Africa this summer (under the name Χ Ξ Σ due to legal issues) and we promise a hell of a show to our African Metal brothers.
ΧΞΣ will play Johannesburg on July 1st 2016 at Bassline, and Cape Town on 2 July 2016 at The Assembly. Tickets available HERE.