Get Ready For Iron Maiden in South Africa This Week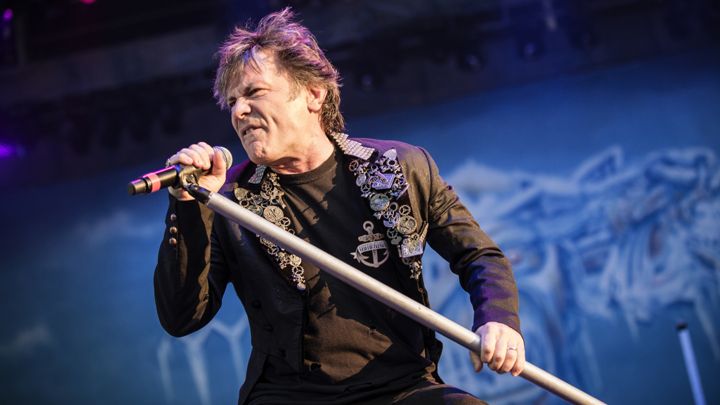 South Africa, Iron Maiden has touched down at Cape Town International Airport, ready to destroy your faces in two intense shows this week!
Embarking on one of the biggest world tours ever undertaken, Iron Maiden has already done shows in the US, Mexico, El Salvador, Costa Rica, Chile, Argentina, Brazil, Canada, Japan, China, New Zealand, and Australia. The Book of Souls World Tour will now bring the band to our shores for only their second tour of South Africa ever, the last time being over 20 years ago in 1995.
Iron Maiden landing in Cape Town:
The first show takes place on Wednesday (18 May 2016) at the Grand Arena in Cape Town. The second takes place on Saturday (21 May 2016) at the Carnival City Festival Lawns in Johannesburg.
Iron Maiden will be supported by UK metal act The Raven Age.
This is the expected Iron Maiden set list for their shows in South Africa:
Doctor Doctor (UFO cover)
If Eternity Should Fail
Speed of Light
Children of the Damned
Tears of a Clown
The Red and the Black
The Trooper
Powerslave
Death or Glory
The Book of Souls
Hallowed Be Thy Name
Fear of the Dark
Iron Maiden
The Number of the Beast
Blood Brothers
Wasted Years
Always Look on the Bright Side of Life (from Monty Python)
To get you excited for the shows, here are some photos and videos of previous events in the Books of Souls World Tour: