Disturbed Returns With New Song 'The Vengeful One', Announces New Album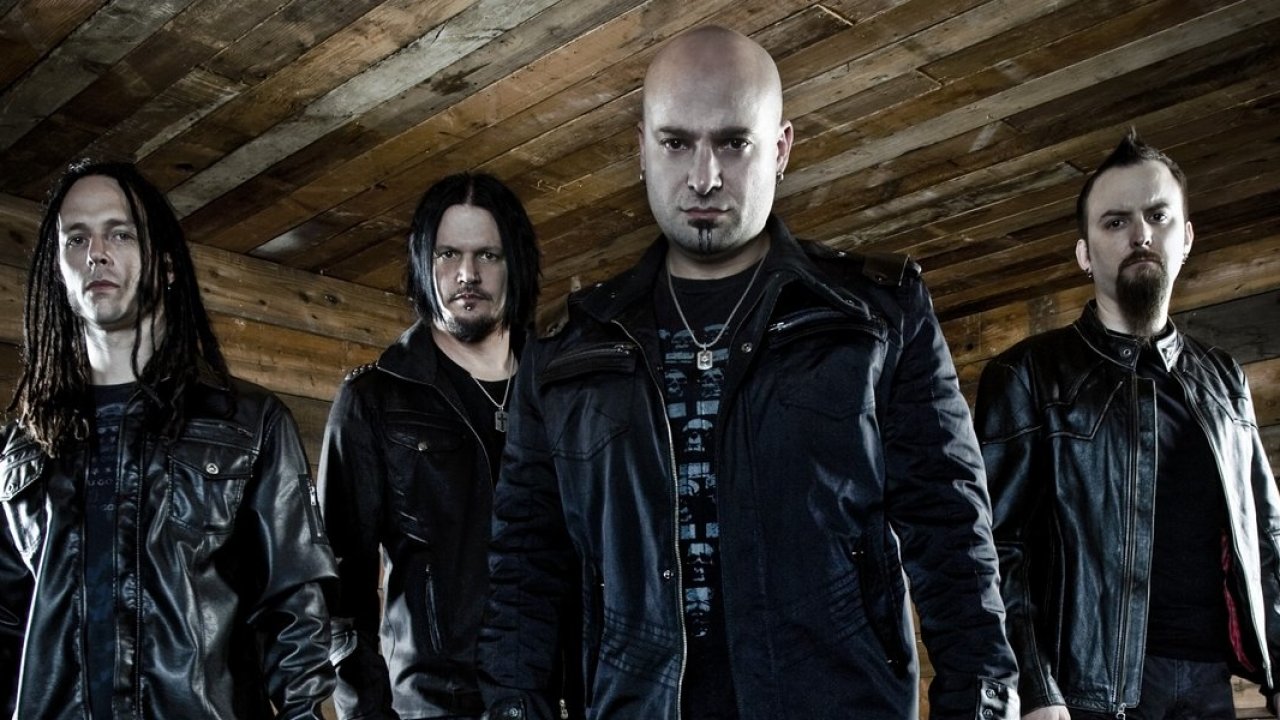 It's so good to hear new music by Disturbed. It reaffirms that 2015 is indeed the year of the rock. We have seen new music by so many bands, including Breaking Benjamin, Three Days Grace with their new vocalist, the old Three Days Grace vocalist with his new band, The Darkness, Muse, a comeback by Blur, and we can look forward to new Iron Maiden and new Metallica as well. Now Disturbed is back with a great new song and the prospect of a new album.
Now as you all may know, we are the biggest David Draiman fans you will find. We especially love to hear his soothing voice as he rocks a new Disturbed song, as he is doing now. It definitely sounds a lot better than when the man calls us "trolls" for stating facts based upon actual ridiculous things he does and says. Like how he threatened to engage violently with comedian Trevor Noah for being "anti-semitic", even though we could clearly show, without doubt, how Trevor is in fact not that at all. Instead of engaging in a meaningful debate, he resorted to calling RadioActive Rock "trolls" on social media.
But that is now in the past. Let bygones be bygones. Because we can all be friends once again. When one hears a brand new Disturbed song, all is right in the world again.
I for one am a genuine Disturbed fan. This band got me through puberty. They were the most hardcore thing in my life at the time. And as I play the brand new Disturbed song on repeat, I realise how their music has been sorely missed.
The last Disturbed album, Indestructable, was released all the way back in 2008. That is really long ago. We did in the meantime get new music by Draiman with his other band Device, and although we like the music they made, it was just not the real deal. Now the real deal has returned, and yes, it sounds like the real deal indeed.
Disturbed today announced the new album on social media. The album will be called Immortalized, and it will be released August 21st 2015.
"The idea was to leave when we were at our peak, which we were, and to come back when we felt reinvigorated," says Draiman. Not to us of course, but in a public press release by the band.
"We wanted to return when we collectively had that fire underneath us," adds guitarist Dan Donegan. "We missed it so much that we could tap into this energy and deliver the right album. We did it on our own terms."
The entire new album was recorded and produced in complete secrecy. Not even close friends or family of the band knew what was going on. They started recording in early 2014, and all songs were written and recorded with the entire band present for the process at all times.
Here is the full track listing of the new Immortalized album:
1. The Eye Of The Storm
2. Immortalized
3. The Vengeful One
4. Open Your Eyes
5. The Light
6. What Are You Waiting For
7. You're Mine
8. Who
9. Save Our Last Goodbye
10. Fire It Up
11. The Sound of Silence
12. Never Wrong
13. Who Taught You How To Hate?
14. Tyrant (Deluxe edition only)
15. Legion of Monsters (Deluxe edition only)
16. The Brave And The Bold (Deluxe edition only)
That is one juicy line-up of songs. We can hardly wait for the release, but in the meantime we do have the first single off the new album. It's called The Vengeful One, and boy is it one hell of a Disturbed song.
Watch the music video for The Vengeful One right now below, and listen out for it on RadioActive Rock.