Dates for Iron Maiden's South Africa Tour Has Been Set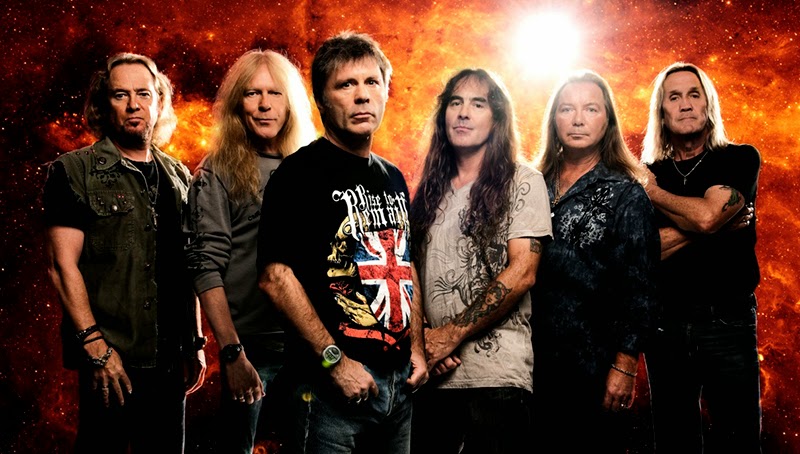 Last month RadioActive Rock broke the news first that iconic British heavy metal band Iron Maiden will play shows in South Africa in 2016. Now the band has confirmed the exact dates of their shows on our shores.
Cape Town
18 May 2016
Grand Arena
Ticket Prices: R510 to R905
Johannesburg
21 May 2016
Carnival City Festival Lawns
Ticket Prices: R620 to R905
Tickets go on sale on 17 September at 9:00am sharp at Computicket and on the Big Concerts website. This is one not to miss! If you are part of the Iron Maiden fan club you will get access to exclusive pre-sale tickets.
"I'm especially delighted to be coming to South Africa," says front man Bruce Dickinson, "as although the band has played here before, it'll be the first time that Adrian Smith and myself will be touring here as part of Iron Maiden, so we're really looking forward to seeing all our fans!".
"Of course we haven't decided on the set list as yet and won't until we start rehearsing but we really look forward to playing a number of new songs live, especially as the recording was so much live. However, as it's been a while since we saw you all, I am sure we will include plenty of older fan favourites too. I think the fans will be delighted by what we have in mind. We are also in the middle of creating the new show and rest assured we are working hard to bring you all something spectacular, something with a lot of heart! You certainly deserve it for your patience."
The new Iron Maiden album, The Book of Souls, debuted at number 4 in South Africa, as well as number 1 in the UK.