Creed's Scott Stapp Admits "I Was Out Of My Mind"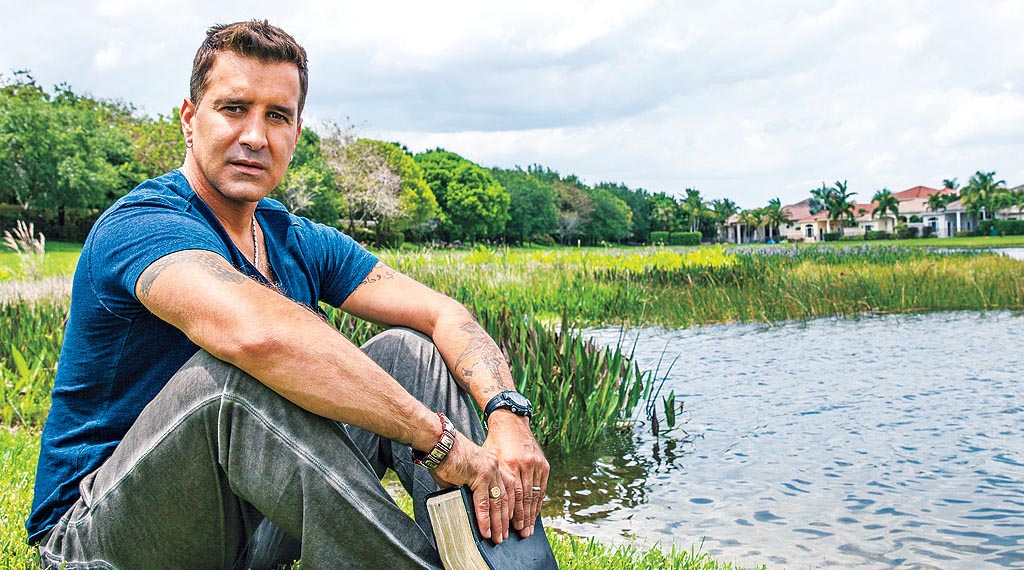 Scott Stapp, 41, frontman for Creed, has had a very difficult few years behind him, making strange headlines that made people scratch their heads in confusion.
In 2002 the man was arrested for reckless driving.
In 2006 he married the beautiful Jaclyn Nesheiwat, a former Miss New York winner. But this seemingly perfect marriage started showing cracks soon after the wedding day. Stapp was arrested for public intoxication just one day after their wedding, and in 2007 he was arrested again for assaulting his wife during an altercation. Stapp soon made a public apology for his actions, after which all charges against him were dropped.
Stapp, a vocal Christian man, was seen in a home made sex tape that surfaced in 2006, also featuring Kid Rock, receiving oral sexual gratification from multiple women. (In other words a video proving he is in fact a rock star). In an interview he tried justifying his actions by saying that oral sex is not real sex, and thus not a sin.
But it is the more recent stories that confused the living crap out of us. Last year the man went off the deep end. He posted a video on his Facebook page in which he claims he is homeless and penniless and is living in a Holiday Inn. He also rambled on about being "under attack" and that he is "as sober as he can be". He claimed that there were people out there stealing money from him, and that he was so broke that he had to resort to sleeping in his truck a few times.
Soon after this happened, Stapp's wife came forward with some of the strange things Scott has been saying and doing. She claimed in a 40-minute long 911 call in November 2014 that Stapp was losing his mind, thinking he is a CIA agent, assigned to assassinate president Barack Obama. He even had "documents" in his backpack to "prove" this. She said Scott is a paranoid schizophrenic who self-medicates and collects "weird belongings".
Soon after all this Creed and Alter Bridge guitarist, Mark Tremonti, said that Stapp had booked himself into rehab and was receiving treatment.
Now Scott Stapp himself confirmed this. During an interview which was conducted at his Florida home this week, he admitted to having some issues. "I had a psychotic break that was brought on by alcohol and drug abuse," Stapp says. "I was hallucinating. I drove around the United States for a month, following an angel that I saw on the hood of my car. In my delusional thinking, I thought my family was involved in ISIS, and that millions of dollars had been taken from me to support terrorism. All of it was nonsense. I was out of my mind."
After spending some time in an intensive program in a dual diagnostic facility, Scott was diagnosed with a bipolar disorder. This explains his hallucinations, schizophrenic personality shifts, and violent mood swings. "It was hard to process," says Stapp. "There is a stigma associated with it. But Jaclyn kept telling me, 'Embrace it. We love you.' It became a big sign of relief, because finally, we had an answer."
His wife says the diagnosis makes sense. "I definitely knew there was something going on for years," she says, "but I couldn't pinpoint what it was."
Stapp remains in therapy and under supervision. He has been put on medication and regularly meets a sponsor through a 12-step program.