Couple Gets Down On Stage During Concert – NSFW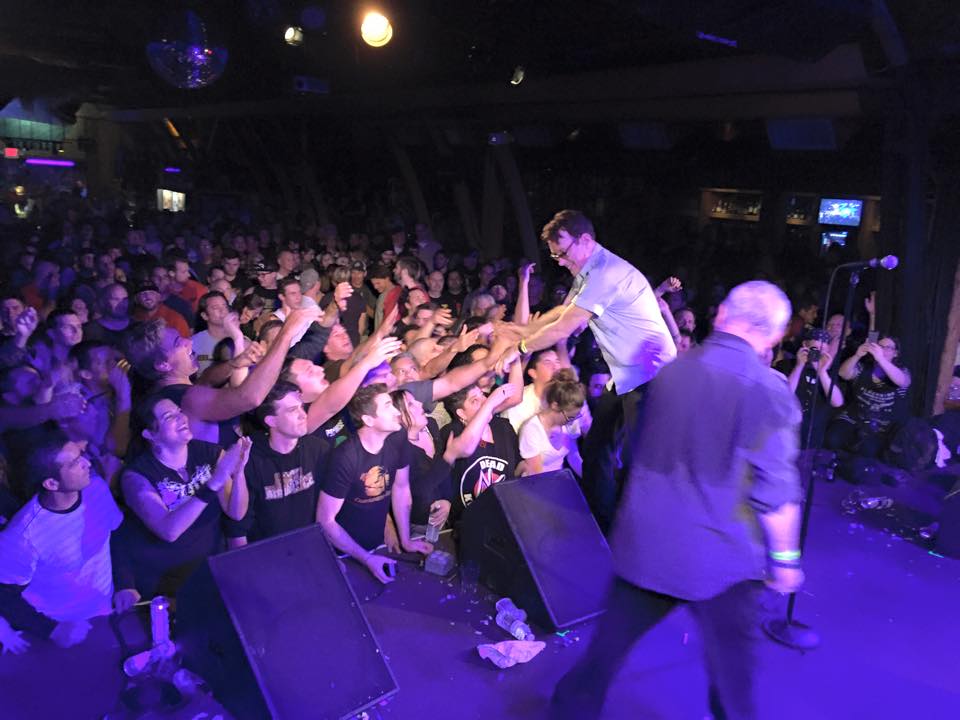 Have you ever seen the Dead Kennedys live? Did you perhaps during this performance acquire a certain hunger that can only be satisfied by eating something that tastes like bad fish? Well one fan of the band did have this exact craving, and satisfied his craving right there and then.
During a Dead Kennedys performance at some bar in San Diego this week one guy performed oral sex on a female, on the front of the stage, in front of absolutely everyone. That's right. The skanky female in question removed every single last piece of her clothing, lied down on the stage, and had a man have her for dinner, as the band was playing.
The venue's owners claim that they sent security to break up the couple almost immediately, but people who were at the place recall things a bit differently. Apparently the two were at it for a full three songs. The couple attracted the attention of everyone at the place at first, but as soon as everyone got over it and continued watching the band the couple just decided to orgasm and get done with it.
The local police say they won't file charges against the couple. Only if someone complains about what happened and takes offense to the actions will the police consider taking action.
What's the craziest thing you ever see happen at a live show, or did for that matter? Let us know in the comments below.