Christopher Lee Dies Aged 93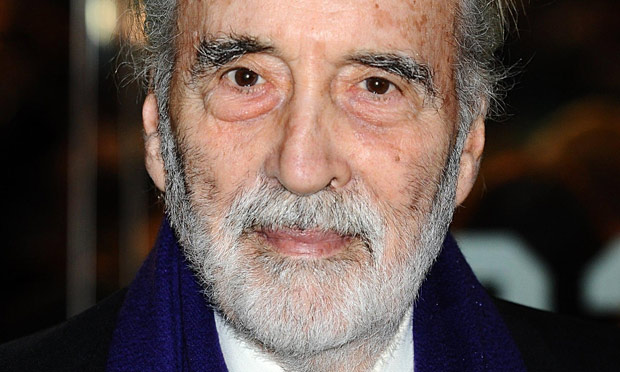 Sir Christopher Lee has passed away on Sunday.
The man famous for his portrayal of Dracula, as well as the evil Saruman in The Lord of the Rings, suffered from respiratory disease and was hospitalised for heart failure. He succumbed to his illnesses there. His wife, Birgit Kroencke, decided to withhold the information from media to allow the family to grieve.
Christopher and Birgit were married for 50 years and had one daughter.
He was a legendary actor who played roles in many films. He was the bloodthirsty Dracula, he was a Bond villain, he starred in The Wicker Man, and more recently featured as the evil Saruman in The Lord of the Rings trilogy.
Lee was knighted in 2009 for his contribution to drama and charity.
But what some people do not know about Sir Christopher Lee is that he was a massive metal head up to the day he died. In fact he recorded many metal albums. His most recent was a Christmas metal EP called A Heavy Metal Christmas, released in time for the 2014 festive season. In 2013 his Christmas metal single Jingle Hell charted at number 22 on the Billboard Top 100.
Lee worked with bands such as Manowar and Rhapsody of Fire.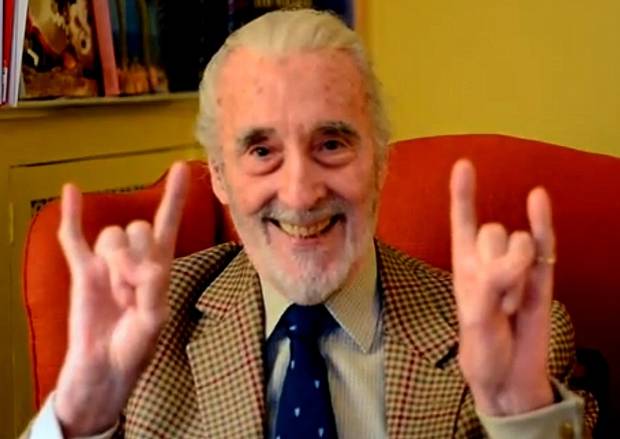 He released four solo albums. Lee started in 1998 with Christopher Lee Sings Devils, Rogues & Other Villains. His second album was only released in 2006, titled Revelation.
In 2010 we saw the release of his third album, named Charlemagne: By the Sword and the Cross. This album won him a Spirit of Metal award from Metal Hammer, and gained 20 million hits on MySpace. He released a follow-up album titled Charlemagne: The Omens of Death in 2013.
By his death he was officially the oldest heavy metal musician on Earth.
To celebrate the man's legacy, take a listen to some of Sir Christopher Lee's greatest metal hits below:
"I sing a different version. It's a bit more… naughty."
Christopher Lee explains how he almost became an opera singer:
We salute the most metal 90-something of all time. RIP Sir Christopher Lee.