Check Out Chester Bennington's New Scars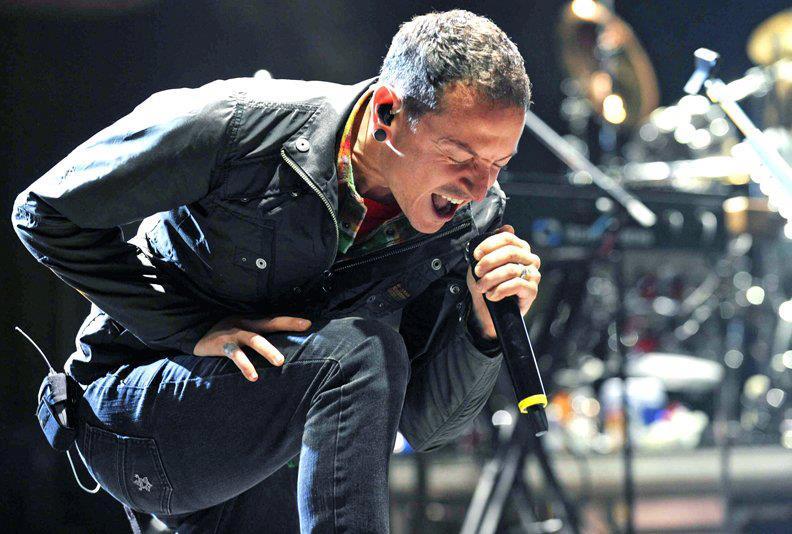 Linkin Park vocalist, Chester Bennington, may be a rock god amongst mere mortals, but he is not invincible. Over the years he has caused himself bucket-loads of pain. He injured his back trying to pick up a suitcase. He got bitten by a poisonous recluse spider. In 2003 Chester collapsed when he lost all feeling in his body, caused by a viral infection. In 2010 the man tore a ligament in his hand during a game of baseball. He also broke his wrist and injured his back at separate occasions jumping off a stage.
So the man is really accident-prone. In his most recent injury the man broke his ankle. We are still not quite sure how that happened. Linkin Park played one show on the 18th in Indianapolis with an injured Chester housing his leg on a scooter to ease pressure on the ankle.

After this show Linkin Park announced to fans that they have to cancel the remainder of their current tour to enable Chester to get the medical attention he needs.
"Linkin Park regret to inform their fans they must cancel the remaining dates of The Hunting Party tour, due to a leg injury of lead vocalist Chester Bennington. The injury requires immediate medical attention making it physically impossible for Bennington to perform. Chester says, 'I'm really disappointed this injury has made it impossible to continue with this tour. The first couple shows were just magical. We will truly miss not being with our fans for the next few weeks. Hope to see you again soon.' Fans can seek refunds at point of purchase."
Linkin Park recently Tweeted the following picture of Chester coming out of the hospital after surgery.
First ray of sunshine since the surgery. Thank you to everyone for all your support and well wishes. – @ChesterBepic.twitter.com/pxAre0B3x1

— LINKIN PARK (@linkinpark) January 23, 2015
Then yesterday Chester himself Tweeted some photos showing his new scars from the surgery.
Eina slet! That looks really painful. But if there is one man who can push through the pain it's Chester.