BABYMETAL Will Be On The Late Show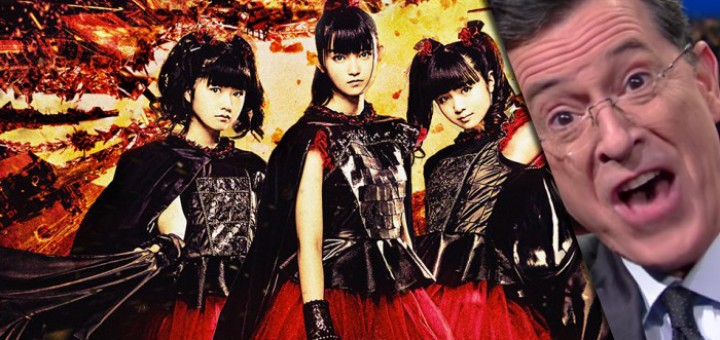 Oh no, not another article about BABYMETAL. Yes, another one. And there will be more.
This time, you need to plan out your TV schedule, because BABYMETAL will perform on The Late Show With Stephen Colbert on the April 5, 2016 episode.
That's right, the mightiest metal act from Japan will come to a Western TV near you next week, and we're all in for a real treat.
BABYMETAL is about to drop their second full length studio album, Metal Resistance, and the first single Karate is charting right now. The band is also about to embark on a massive world tour, including shows at Wembley, and arenas around Europe this year. Still no word on when the girls are coming to South Africa.