Do you have a brand, product, or event that resonates with the rock music community?
We mean things that push the limits of what is possible. Edgy things that embody all that is current, cool, and puts a smile on the faces of all rock music fans in SA. Think cars, energy drinks, soft drinks, beers, spirits, concerts, festivals, bands, expos, fast food, websites, classifieds, online media, games, etc. Why not advertise your stuff to our thousands of listeners, site visitors, and followers?

Reach many thousands of RA Rock listeners, website users, and social media followers. With one simple, affordable package your brand will be regularly advertised on the RA Rock radio stream, banner ads will be placed on the RA Rock website, and we can place boosted posts on our social media platforms.
Stats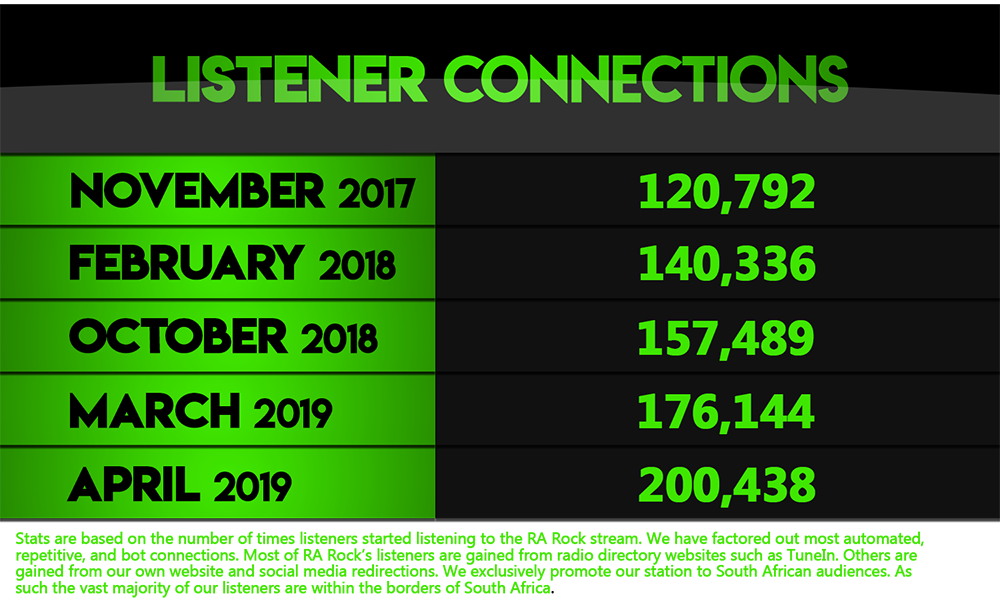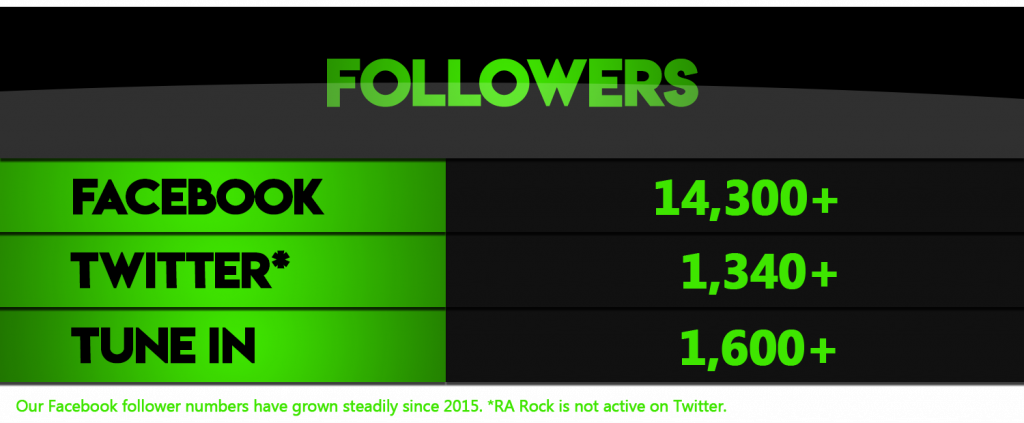 Contact Us
Want to reach all our listeners, website visitors, and social media followers with your brand, product, or event? Contact us today for our detailed advertising brochure and costs.

Open the Contact Us page, fill out the contact form, and hit send. We will be in contact with you ASAP.