AC/DC's Phil Rudd Pleads Guilty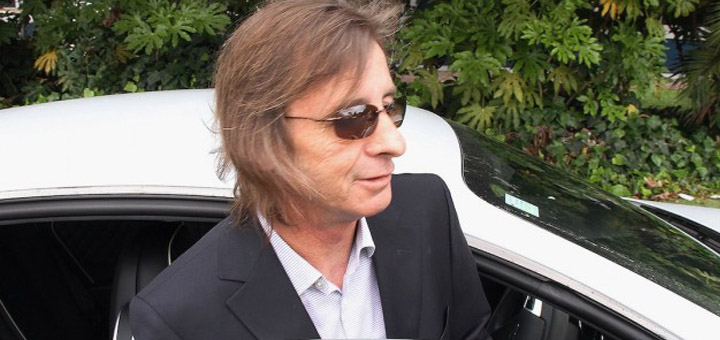 Embattled AC/DC drummer, Phil Rudd, plead guilty today to charges of 'threatening to kill' and possession of drugs in New Zealand.
You may not know this but last year in August Phil released a solo album. It flopped miserably and Phil didn't take it all too well. He fired all his employees and apparently asked someone to "take out" his assistant and to do it "dirt cheap" (inside laugh). He later called said assistant and shouted over the phone "I'm going to come over and kill you". After a few calls the assistant called the police who then arrested Phil and then executed a search warrant of his house. There they found dagga and meth.
The court summary read, "As a result of the threats made by the defendant, the victim was genuinely very fearful of his safety". Phil's lawyer tried to argue that everything was just "an angry phone call". He went on to say, "I will be seeking to have him discharged without conviction".
The 60-year old rock star could face up to seven years in prison when the judge delivers his sentencing on the 26th of June. Phil was also initially charged with 'attempting to procure a murder', but these charges were dropped by the police due to a lack of evidence.