AC/DC's Phil Rudd Has Been Arrested Again – UPDATED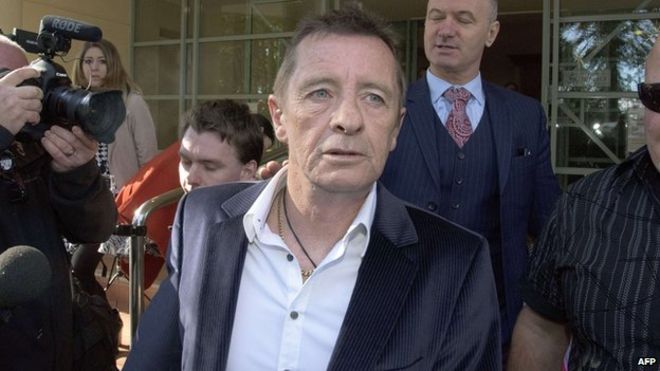 He's on a highway to prison.
AC/DC drummer, Phil Rudd, has been on a fast downward spiral of late. Only two weeks ago the man was sentenced to eight month of house arrest in New Zealand for threatening to kill a person and possession of illegal drugs.
Now Rudd has been arrested yet again. This time the reason for his arrest is not clear. Rudd's lawyer says, "All I can say is he has been arrested and will be appearing on Monday in the Tauranga District Court."
In the meantime AC/DC continues their world tour without Rudd, and with Chris Slade at the helm.
As this story develops we will keep you updated.
UPDATE
Phil Rudd was arrested on Saturday because he was found to have consumed alcohol, which is against his sentence conditions. He also apparently had prostitutes over at his home.
Rudd appeared in court this morning, but did not enter a plea. He will appear again in court on August 3rd.
Rudd must now undergo random testing for alcohol. He was released on bail for the time being.
Two weeks ago when Rudd was sentenced the judge said he won't hesitate to send Rudd to jail if he steps out of line again.