3 Doors Down Ejects Man For Hitting A Woman At Their Concert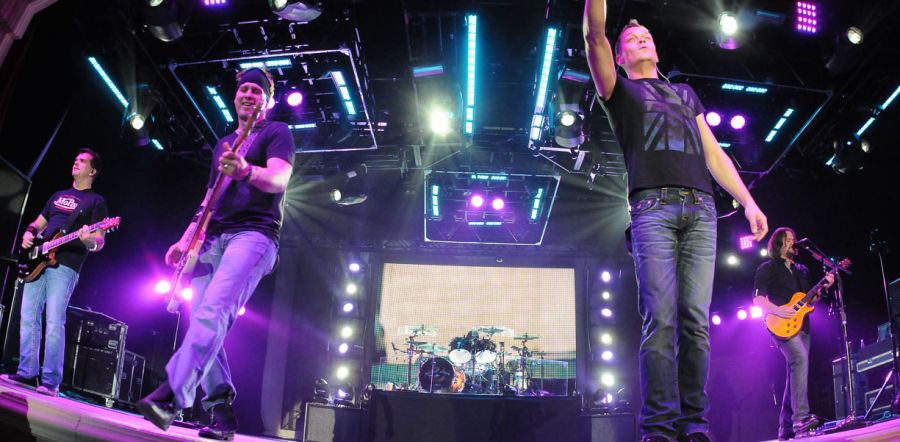 So often nowadays bands kick out concert-goers for the most petty things, whereas the wisest choice would've been to ignore the bother and continue playing their set rather than to upset the entire crowd. But when 3 Doors Down got rid of a man at their concert in Colorado, USA, yesterday, they did it for all the right reasons.
A man was seen to be pushing a woman out of his way during the concert. As this happened, 3 Doors Down guitarist Chris Henderson tapped the band's front man, Brad Arnold, on the shoulder and showed him what was happening. Arnold then grabbed his mic and exclaimed "Hang on, hang on, hang on. Hey… hey homie. You don't hit woman. You just pushed a woman out of the way to get to the front, you dick! Get him the hell out of here! F**k you man! You don't hit a woman." This was followed by loud cheers from the crowd. The man in question was then removed from the venue by security.
After the show Henderson tweeted along with a video of the incident, "Brad kicking a dude out of the show! Just another reason I'm proud to be in this band!!"
Watch a video of the entire incident below.
3 Doors Down have been really quiet of late, but that is only because the band has been hard at work on their next studio album. It will be called Us and the Night and it is expected to be released late 2015. They are currently on tour with local boys Seether.